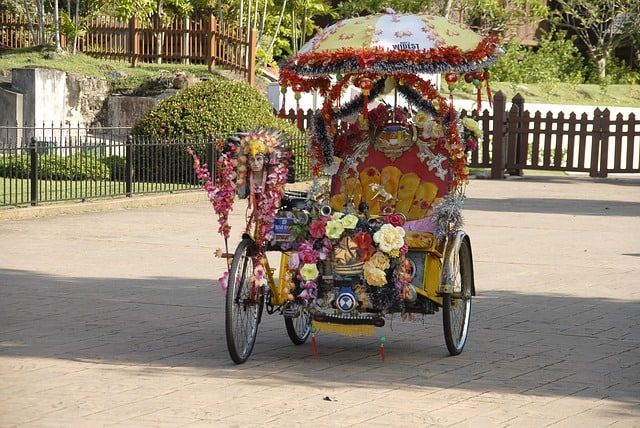 There you are, walking down a California sidewalk, tired but not really craving a taxi ride. It is a beautiful day, so what better way to enjoy your time than to hire a pedicab to get you around? While you're at it, you can even kick back and share a six-pack with your fellow passengers, a reasonable way to steer clear of any DUI problems, and obviously safer than drinking and pedaling your own bike around town. Fortunately, alcohol in pedicabs isn't a problem in California, especially with newly updated laws that clear up any confusion about the issue.
First, if you plan on drinking any alcohol, you need to source the drinks yourself. Your driver cannot serve or supply drinks; that's all on you and your fellow passengers. Drinking alcohol in pedicabs means that you also cannot have unlabeled bottles or containers, and you must finish it all before deboarding your pedicab.
In exchange, your pedicab driver does not have to have to have a license from the California Department of Alcoholic Beverage Control (ABC), just safety training through the state that can help mitigate problems. But don't tip your driver with a cold beer: they cannot consume alcohol as the driver of the vehicle, either.  California has a CUI (cycling under the influence) law that prohibits cyclists from riding their bikes if they're under the influence of any substances. That obviously applies to pedicab drivers too.
No matter your vehicle, a drunk driving incident is a danger to everyone on the roads. Plus, as California looks at expanding its ignition interlock law, you could be in for a lot of trouble if you attempt to drive under the influence, whether in a pedicab, on your bicycle or in your car. With the clarified alcohol in pedicabs laws, you have a clear choice in how to see the sights while savoring your favorite adult beverage, without anyone risking lives on the road.