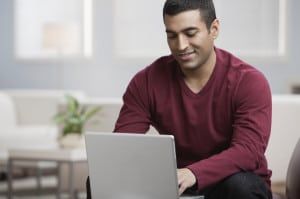 At the end of a workday, it's not uncommon to find people enjoying a few drinks at a bar with friends or co-workers. There is a definite allure to happy hour specials and the promise of fun conversation and social interaction that doesn't involve deadlines and data entry. Plus, those drinks can help relax muscles, ease a work-addled mind and just unwind a bit from a demanding life. If you think about it, a pretty common reason many people hit up a "happy hour" is to de-stress from work… so is working hard contributing to problems with drinking, and even drinking and driving?
It is possible, yes, but there are plenty of other reasons why people drink, too. Alcohol is ubiquitous in our lives, from celebrations to "heart health" and more, making it easy to drink any time of the day, not just during happy hour. Those reasons, unfortunately, can also lead to drinking and driving.
Having two or three drinks at a bar after work can be pretty typical, yet that same amount of alcohol can be legal grounds for a DUI. Since you probably don't stay at a bar until you have sobered up, you will most likely feel the full effects of the alcohol while you are already driving.  Even with the best of intentions or the most responsible drinking behavior, you could be risking a DUI and the lives of others on the road, too.
All states treat any drunk driving conviction seriously, and your choice to unwind after a long day at work could result in an ignition interlock requirement, court fines and fees, incarceration or worse. It is true that your work schedule may be "driving you to drink," but, it is ultimately your choice whether you drink and drive. Responsibility doesn't end when you leave the office, and if you are as devoted to sober driving as you are to meeting the demands of the workplace, your need to de-stress won't be complicated by the worries of a DUI.