Drivers in South Carolina have noticed the appearance of a certain bumper sticker on cars around the state. The sticker promotes the use of ignition interlocks, and urges the State Legislature to pass Emma's Law.
So who is Emma, and what is her Law?
As it turns out, Emma is Emma Longstreet, a 6-year-old girl whose life was cut tragically short by a drunk driver who hit her family car on New Year's Day 2012, as she rode with her family to church in Lexington, South Carolina.
Emma's father David Longstreet has resolved to prevent more people from suffering as he has, by fighting for a law that would require ignition interlock devices to be installed in vehicles of DUI offenders convicted with a blood alcohol content (BAC) of .12 or higher.
Laws have been passed before to deal with drunk drivers in South Carolina. DUI offenders currently face license suspension. Unfortunately, drivers with suspended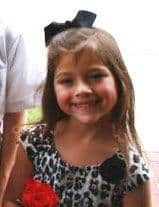 licenses continue to drive drunk, endangering themselves, their passengers, and others on the road. One answer is to require the installation of an ignition interlock device, which prevents a vehicle from starting if the driver's BAC is above a predetermined level. A task force appointed by the Center for Disease Control and Prevention (CDC) has found that ignition interlocks reduce drunk driving by 67%. Hence the need for the tougher legislation.
Emma's Law, Bill S.137, is bi-partisan. It was sponsored by Sen. Larry Martin (R-Pickens) and Sen. Joel Lourie (D-Richland), and, having passed in the Senate, is awaiting judicial review in the House.
Mothers Against Drunk Driving (MADD) supports Emma's Law, and offers South Carolinians a petition they can sign and send to the Governor and representatives. Bracelets and bumper stickers are raising awareness. If David Longstreet succeeds, his daughter's name will live on in a law that will keep other children like Emma safe from harm.