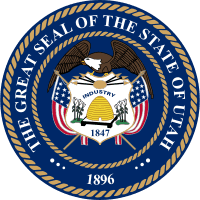 Last week, the Utah Senate passed a distracted driving-related bill designed to strengthen the state's laws against using cellphones while driving. If passed by the House, the legislation would make texting, emailing, playing games, dialing phone numbers, and similar cellphone activity illegal. However, accessing phone numbers using voice-command, talking on the phone, and using a phone's GPS tool would still be permitted.
The law was created after Leslee Henson was seriously injured in a car crash caused by a driver who had been texting while driving. Henson's husband, who was also in the vehicle, was killed instantly. Henson urged Sen. Steve Urquhart, the bill's sponsor, to create a tougher distracted driving bill in the hope that no other family will have to go through the experience her and her family went through.
Utah's current distracted driving law only bans texting while driving, which doesn't account for similar activities, such as playing games and sending emails. The law only bans these other uses of handheld devices for drivers between the ages of 16 to 18. In drafting the bill, Urquhart took the opportunity to expand on which cell phone activities are prohibited for all drivers so that police officers can better enforce distracted driving.
While Utah could save even more lives by joining 11 other states in banning all use of cell phones and electronic devices, the proposed legislation is a huge accomplishment and step forward for the state.
Whether or not your state prohibits cell phone use while driving, we encourage all drivers to help prevent unnecessary deaths by keeping your hands off of your cell phone and electronic devices when behind the wheel.