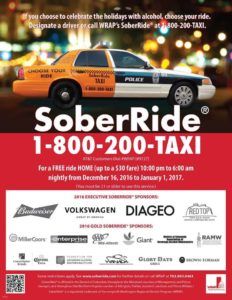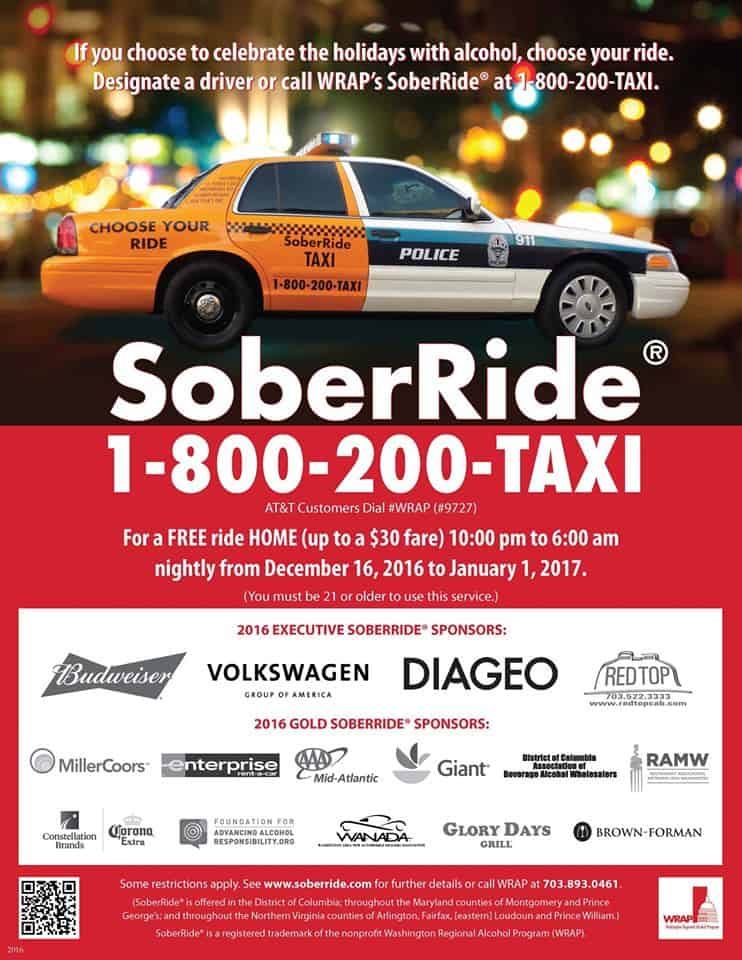 When the holiday season hits, you can bet that there are some tough consequences that hit back, especially if you're drinking and driving. In Virginia, that means the Commonwealth's tough DUI laws and all-offender ignition interlock requirement may get extra attention as we head into the New Year. But if you live in the Northern Virginia area, you've got some extra luck on your side, too, with the region's holiday free SoberRide service.
Northern Virginia, along with the DC Metro area, Montgomery, and other regional counties will have access to the free SoberRide service for anyone 21 years of age and older. Each year, Washington Regional Alcohol Program (WRAP) runs the program to help keep the DC area safe from drunk drivers.
Using a service like SoberRide is smart because:
.08 percent is the per se limit for DUI in DC, Virginia, and Maryland. However, you can still be charged with a DUI if your blood alcohol concentration (BAC) is below that limit and you are driving dangerously.
DC, Maryland, and Virginia now require ignition interlock devices for all DUI convictions, plus administrative restrictions on your license through the DMV/MVD. Maryland and DC only enacted their all-offender laws late 2016, making it even more clear that drinking and driving is not tolerated, no matter the holiday or occasion.
There's no easier way to get a ride home if you've been drinking than with a free SoberRide in Northern Virginia or in the DMV or DC Metro areas. Keep in mind that this holiday season includes two big weekends, so there is no better time than today to plan your evenings out on the town, especially when they include a risk-free way to get home once the parties end. You may as well opt for a SoberRide this season instead of the dangers you'll face when drinking and driving.