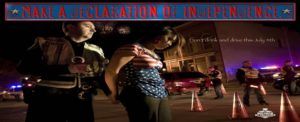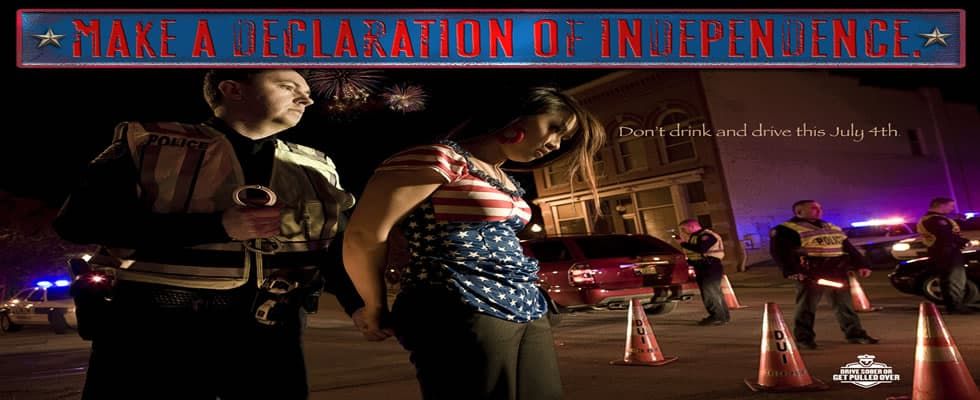 It can be hard to pick a favorite summer holiday, but the odds are that you've got some type of plans for Independence Day. We all love the idea of picnics and BBQs, or maybe a summer beach trip over the Fourth of July holiday. This year, there's even a three-day weekend to really let us feel and celebrate our independence. Just remember, a DUI is going to be a real party pooper when you think of the freedom you'll lose as a result.
According to the National Highway Transportation Safety Administration (NHTSA), almost half of the road fatalities over the Independence Day holiday in 2014 (also a three-day weekend) were caused by a DUI driver. The normal rate of DUI fatalities, without the Independence Day DUI factor, stands at about one-third of road fatalities. Celebrating the Fourth of July should mean picnics and summer fun, not the loss of freedom and life caused by drunk drivers… or a car breathalyzer requirement, for that matter.
You can have a plan to free yourself from the danger of an Independence Day DUI
There are plenty of ways to enjoy the holiday and fireworks and stay safe. Arrange a designated driver. Serve mocktails and near beer at your cookout, or offer your guests a place to sleep over while recovering from the fun. Rent a limo for the night you'll be out on the town, enjoy a bar crawl and then walk to a hotel. Your options for Independence Day fun are limitless when you have a plan that doesn't include a DUI, and there's no awkward morning after to explain.
When freedom is the reason we celebrate, it makes zero sense to risk it all on a DUI. Enjoy your break, your summer fun and the fireworks. Just be sure you celebrate safely and have a ride home if you'll be drinking.