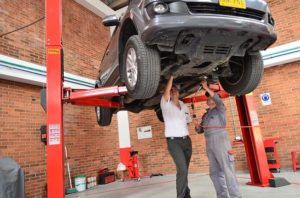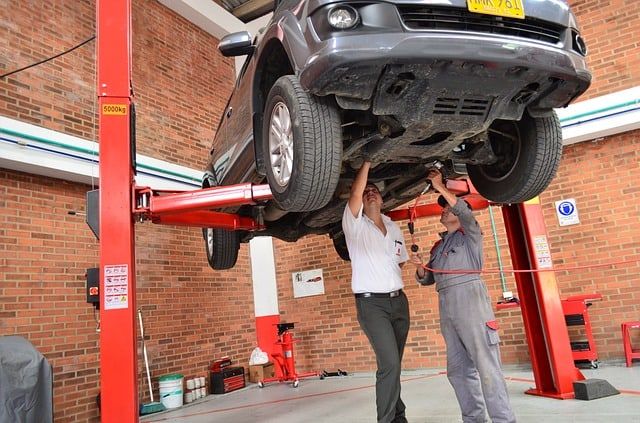 A DUI is something everyone should avoid at all costs. When you have a job that requires you to drive or otherwise operate a vehicle, it is even more perilous to risk a drunk driving conviction. Not only can you put others on the road in harm's way, but you run a personal risk of a car breathalyzer (ignition interlock) requirement. That requirement isn't just for the vehicle you own, it also affects any cars you have access to drive – including work vehicles.  Fortunately, there is an ignition interlock exception for auto mechanics.
Many states offer an ignition interlock exception for auto mechanics, technicians and employees who must drive on the job in order to maintain employment.
If you think about it, ignition interlocks allow DUI offenders their freedom to drive after a conviction. That freedom is especially important when it comes to getting back and forth to work and keeping those paychecks coming. For anyone who must drive as part of their job, including auto mechanics, truck drivers, etc., an ignition interlock suddenly seems like an obstacle to maintaining that freedom to drive. That's where employment exemptions are yet another way to keep moving forward after a DUI.
Over 20 states (Maryland, New York and Mississippi, for example) currently have ignition interlock employment exemptions for auto mechanics and other driver-related jobs. A DUI offender can request the exemption from the court, and as long as the employer is notified and provides proof back to the court, assuming the risk the employee poses. That means that if you have a DUI and ignition interlock requirement and your boss says you can drive company vehicles, you can resume your auto service job duties. Just be sure you're sober when doing so.
A DUI isn't the end of the world or the end of your employment, even if your job requires you operate vehicles while on the clock. However, avoiding all of the legal, financial and emotional issues should be enough incentive to just stay sober if you'll be driving so you can head back to work with a clear head and a clear record the next day.