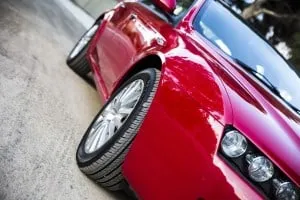 After you move past the initial steps of installing and maintaining an ignition interlock on your car in Virginia, you eventually get to know how the device works with your existing vehicle. Things are going really well, and you can see the end of your interlock commitment on the horizon. Then you stumble into a deal on a new car, or, maybe your existing car is just "done." Either way, you have a new car that you are putting into your name onto, and a car breathalyzer into. Now all you have to do is follow the instructions of the Virginia Alcohol Safety Action Program (VASAP) and you can get back on the road to a full DUI recovery.
It is actually a pretty simple situation to resolve. VASAP requires that you notify their agency within 24 business hours of titling or registering a new vehicle in Virginia. If you have a "DUI first interlock" requirement, your work is already done and you are back in compliance with your ignition interlock agreement. Without that requirement, you MUST install an ignition interlock device on the new vehicle within 10 calendar (not business) days. If you fail to complete these steps, you will start all over in the ignition interlock program.
Fortunately, you can always just contact your ignition interlock service provider to assist you with the steps necessary to remain compliant. Just remember that you cannot drive your new vehicle or any other vehicle without an ignition interlock installed.
That new car smell, even if the car is just "new to you," is a big deal. When you have a car breathalyzer or ignition interlock requirement in Virginia, you get a fresh start with your new car, but you are still responsible for ensuring you are cruisin' down the road in compliance with your DUI conviction.