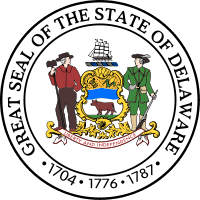 An ignition interlock bill climbing its way through the Delaware Legislature would extend interlock use in the state to include all convicted drunk drivers, including first-time offenders. The bill was approved by the House Public Safety Committee last week and now heads to the House floor. If the bill is passed and signed into law, Delaware will become the 23rd state to enact an all-offender interlock law.
Under Delaware's current interlock law, interlock installation is only required for repeat offenders and first-time offenders with a blood alcohol concentration of 0.15 or higher. The new ignition interlock bill would require first-time DUI offenders with a BAC of 0.08 or higher to install an interlock in their vehicles for at least four months. First-time offenders with a BAC of at least 0.15 and all repeat offenders would have longer installation periods.
According to Rep. Helene Keeley, one of the bill's authors, 50% of convicted drunk drivers are driving on a suspended license. Understanding that many of those drivers may continue to drive because they need to get to school or work, Keeley supports mandatory interlock installation for all convicted drunk drivers because it allows DUI offenders to continue being productive citizens while keeping themselves and other road users safe. Keeley also points out that interlocks reduce drunk driving recidivism. According to the Centers for Disease Control and Prevention (CDC), mandatory interlock installation for convicted DUI offenders reduces re-arrest rates by 67%.
Mothers Against Drunk Driving (MADD) also supports Delaware's ignition interlock bill. In fact, MADD National President Jan Withers testified in support of the bill before both the House Public Safety and Homeland Security Committees. Withers testified that Arizona and Oregon have reduced drunk driving deaths by 43% and 42%, respectively, since enacting all-offender interlock laws. Several of the other 22 states with all-offender interlock laws, including New Mexico and Louisiana, have reduced drunk driving deaths by at least 30%.
At Car Breathalyzer Help, we hope to see Delaware continue the recent trend of passing all-offender interlock laws. Doing so could significantly reduce drunk driving and alcohol-related traffic fatalities in the state.