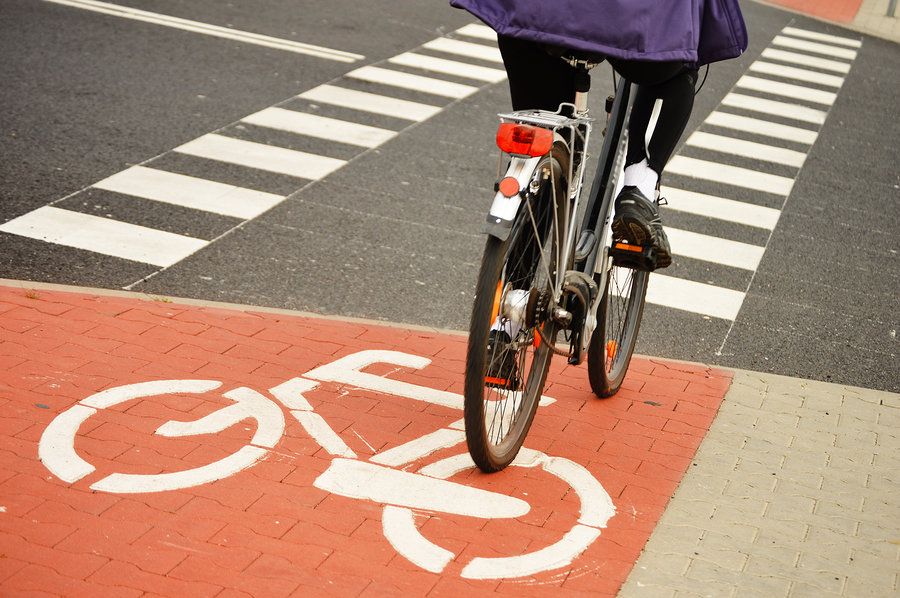 National Bike Month continues with National Bike to Work Day! Observed on May 16 this year, Bike to Work Day encourages people to bike to work more often by promoting the benefits and feasibility of biking and educating new riders on bike safety.
The event has successfully increased bicycle commuting in hundreds of communities across the nation. In 2010, 43 of America's 51 largest cities hosted Bike to Work Day events, with Denver reporting the highest rate of participation. That year, 1 in 28 adults participated in the state's Bike to Work Event. Overall, events like Bike to Work Day has increased the number of bicycle commuters in the U.S. by more than 47% since 2000.
Bike to Work Day also aims to create safer roads for and reduce traffic crash-related injuries and fatalities among bicyclists. In 2011 alone, 677 bicyclists were killed and 48,000 were injured in traffic crashes, according to the National Highway Traffic Safety Administration (NHTSA). Bike to Work Day helps reduce these numbers by encouraging motorists and bicyclists to share the road and educates the public on bicycle safety.
We hope that you celebrate Bike to Work Day by swapping your car for your bicycle, but if you're new to riding, check out these bike commuting tips from Zenhabits.net before you hit the road:
Find the safest route before heading out and give yourself more time than usual to get to work.
Plan to freshen up when you get to work by bringing deodorant and other toiletries, soap for showering (if you have access to one), and an extra pair of clothes, if needed.
Equip your bike with a spare tube, pump, tools, and a patch kit in case you get a flat. You should also learn how to change a tire.
Ride safe by wearing a helmet, making yourself visible, and following traffic laws.
Have fun! Enjoy the activity, the scenery, and the fact that you're saving money and the environment by biking instead of driving.