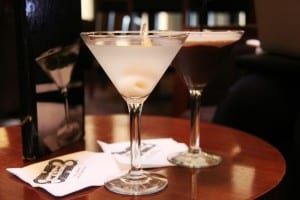 It can be expensive to head out to a bar for a couple of drinks with friends, but, it can also be a little lonely if you decide to have a glass of wine in the safety of your own home. For those reasons (and a few others), "happy hour" is one of the favorite ways to share some suds with friends without breaking the bank. Cheap drinks and a nice crowd at a bar can make the difference in how we drink, and it also changes how much we drink, sometimes leading to bad choices when those drink prices hike back up and we have to choose how we're getting home.
Recently, Virginia lightened up on its "happy hour" rules, and Illinois is considering reinstating "happy hour" permission for tourism reasons. The biggest problem with "happy hour" is that the cheap drinks can lead to a person having too much alcohol within a short period of time. Then, they head home, not even aware that they could be pretty intoxicated. By the time they're on the road, the effects of those drinks continue to hit them, and then, "happy hour" becomes anything but happy. With drunk driving consequences like jail time, court costs and a car breathalyzer or ignition interlock device (not to mention the risks to others on the road), "happy hour" can be dangerous… and it is no wonder people are concerned.
However, since there are also plenty of people who do drink responsibly, even during happy hour, there's one sure way to reduce the number of first-time drunk driving incidents: YOU. If you're out at happy hour, always be sure you have a safe way to get home, and that your friends do, too. Offer a ride to fellow "happy hour" customers, or call a taxi for them. In the end, "happy hour" should never be a tragic memory, just a good time with the good people you call your friends.