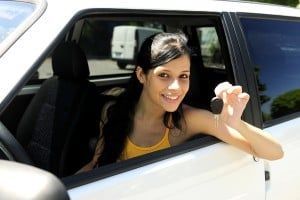 According to the National Highway Traffic Safety Administration (NHTSA), motor vehicle crashes are the leading cause of death for young drivers aged 15 to 20 years old. In 2011 alone, 1,987 young drivers in that age group died in traffic crashes and another 180,000 were injured.
In an effort to raise awareness of traffic crashes among young drivers and reduce car crash-related injuries and fatalities among youths, the National Organizations for Youth Safety (NOYS) created National Youth Traffic Safety Month (NYTSM).
Observed every May, NYTSM encourages youths themselves to address teen driver safety and empowers them to create and lead traffic safety education projects in their community. Youths are also encouraged to support law enforcement and affect legislation to protect teen drivers.
To help youths across the nation educate their peers and the public on teen driver safety, NOYS offers a toolkit for project ideas, but young drivers are also challenged to invent unique and creative ways to address teen driver safety.
To further encourage teens to get involved in raising awareness about the importance of traffic safety, The Allstate Foundation funded Act Out Loud®, a peer-led contest among youths from high schools and youth-focused organizations across the nation that encourages teens to "act out loud" for safe teen driving through fun projects and prizes along the way.
Teens: Stay safe on the roads by following these simple teen driver safety tips:
Avoid distractions, including all cell phone use, eating, listening to loud music, talking to passengers, and other activities that distract you from the road.
Buckle up!
Follow traffic signs and stay below the speed limit.
Never drive while impaired or ride with anyone who is clearly intoxicated.
Plan your ride, making sure you take the safest routes and ride with the safest drivers.
Drive especially carefully between the hours of 3 p.m. and midnight, the time of day in which teen drivers are at most risk of being involved in a traffic crash.
Take control over your own safety. If you're uncomfortable with a peer's driving, don't be afraid to say so and ask to be let out of the car.