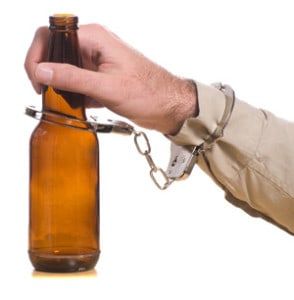 Before you suit up, fire up the grill, and crack open a beer during the last days of summer, remember that the national Labor Day crackdown on drunk driving begins today and lasts through September 1.
Every year, about 10,000 people die in drunk driving-related car crashes. A good portion of those fatalities occur during holiday periods, including Labor Day weekend. According to the National Highway Traffic Safety Administration (NHTSA), 138 people were killed in crashes involving drivers or motorcyclists with blood alcohol concentrations (BACs) of at least 0.08 during the 2011 Labor Day holiday. These Labor Day fatalities accounted for 36% of all car crash-related fatalities during the holiday period.
To get drunk drivers off the road, raise awareness about the dangers of drunk driving, and save lives, law enforcement officials across the nation will be cracking down on drunk drivers through Labor Day weekend as part of the NHTSA's Drive Sober or Get Pulled Over campaign. Enhanced law enforcement efforts will include night and day saturation patrols, sobriety checkpoints, and other high-visibility enforcement efforts. According to the NHTSA, high-visibility enforcement can reduce drunk driving fatalities by up to 20%.
During these last weeks of summer, Labor Day weekend, and, of course, any time of the year, drink responsibly and drive safe when celebrating with alcohol and avoid the hassle of a DUI by following a few safety tips:
Plan ahead. Designate a sober driver, bring money and a phone number for a cab, bring change for the bus, see if your community has a sober ride program, or plan another safe ride home before going out for a drink or before Labor Day festivities begin.
Never drink and drive. If you're drunk and did not plan ahead, do not get behind the wheel. Use any of the safe alternatives listed above, call a nearby sober friend or family member, or, if possible, stay where you are overnight or until you sober up.
Don't let friends drink and drive. If someone you know has been drinking and plans to drive, take their keys and help them find a safe ride home.
Drive safe. Buckle up and stay focused and alert. Just because you aren't drinking and driving doesn't mean that other drivers are being as safe.
Report drunk drivers. If you spot a drunk driver on the road, stay as far away from the vehicle as possible and call your local law enforcement.