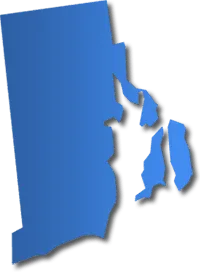 New Rhode Island DUI Legislation is cracking down on underage drunk driving with a batch of bills that will strengthen the state's current DUI laws and improve highway safety. One of these bills, which were presented to the House Judiciary committee on Tuesday, March 5, aims to close a loophole in the state's DUI laws.
Currently, the legal blood alcohol concentration (BAC) limit for adults over the age of 21 is .08, at which point the charge is a criminal offense. Yet for drivers under the age of 21, the BAC limit is .10 before drinking under the influence becomes a criminal offense.
The proposed bill was created after Alexander Whitehouse, the underage son of Sen. Sheldon Whitehouse, was arrested in 2012 for driving while intoxicated. Despite registering a BAC of .091, Whitehouse was let off with a non-criminal driving while impaired charge because his BAC was under the .10 limit. Now legislators are pointing out that it doesn't really make sense to treat drivers under the age of 21 less severely than those of legal drinking age, especially when those drivers are already committing the illegal act of underage drinking.
However, when the the legal limit was changed to .08 ten years ago, lawmakers did not intend to exclude drivers under the age of 21, according to Rep. Donald Lally, who spoke to NBC10 News on the issue and stated that the 18-to-21-year-olds just slipped through.
Other DUI-related bills to be presented include:
Allowing courts to order the use of an ignition interlock system as a condition of a sentence for any alcohol-related driving offense, rather than just on second and any following offenses
Extending the state's "look back" period on repeat alcohol-related driving offenses from 5 years to 10 years
Increasing the penalties and penalty range for DUI convictions resulting in death or serious bodily injury and adding "driving under the influence resulting in injury" as a criminal offense