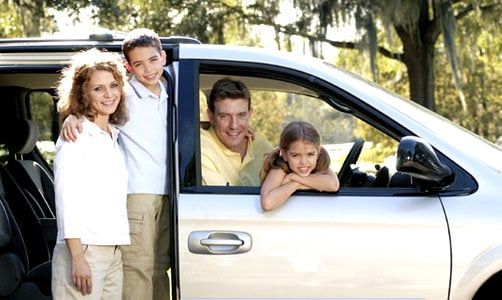 Tests can be nerve wracking, with few situations more uncomfortable than another person examining your life to see if you've messed up something big. If you have a car breathalyzer or ignition interlock requirement in California, you get to experience that anxiety about every 60 days. Let's face it, even if you have been 100 percent compliant with your device, there's always a fear that something will go wrong even when your technician says there's nothing to report. But, a blank report can be your ticket to a full recovery from your DUI.  That's the beauty of California's policy on monitoring ignition interlock devices: no news is good news… for everyone.
An ignition interlock device records plenty of information about your driving habits and behaviors. The number of times you have started your vehicle is indicated, as well as your blood alcohol concentration (BAC) at that time and during any "rolling" re-tests. Your device will also record any attempts to remove, tamper, bypass or circumvent the device, plus it shows when you have been avoiding your service appointments. There's a lot that an ignition interlock can tell about you and how committed you are to remaining sober behind the wheel, especially when there are no violations to report. Nothing to report means less paperwork, and less paperwork makes everyone happy.
With California's ignition interlock requirement, you can imagine the relief you'll feel when you go into a service appointment and find out that you were (almost) there for nothing – at least, the "nothing" factor of your sober driving and ignition interlock compliance. It is normal to experience a degree of test anxiety at your appointments, but, when you know you've been sober behind the wheel and have the data to back it up, there's really nothing to it…and that "nothing" is the best news you can get.