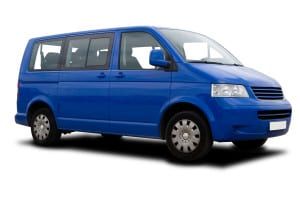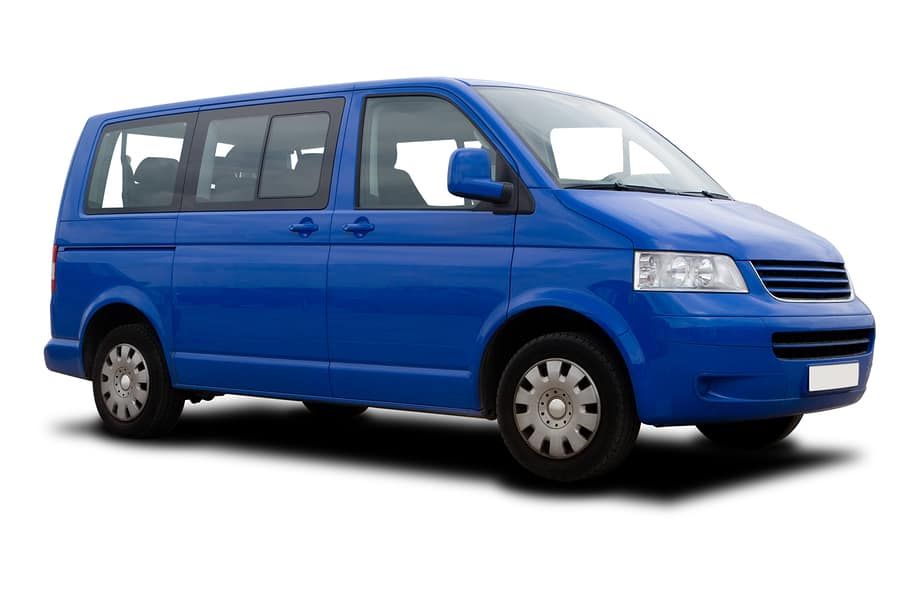 Much larger than the average van, a passenger van is great for transporting larger groups of people and is commonly used among various groups and organizations for short trips. However, passenger vans, which can hold up to 15 people, handle very differently than smaller passenger vehicles due to their increased length, width, and height.
Passenger vans require increased braking distances and heavy reliance on side mirrors when changing lanes. Because they have high centers of gravity, they are also less stable than other vehicles and at a higher risk of crashes and rollovers, especially when overloaded. In a 2004 survey on the odds of vehicle rollover when fully loaded compared with a driver traveling alone, the National Highway Traffic Safety Administration (NHTSA) found that the odds of rollover for a passenger van increase over 400 percent when fully loaded versus 20 percent for cars, 50 percent for pickups, and almost 100 percent for SUVs and minivans.
Improperly inflated tires also contribute to the passenger van's high rollover rate. Based on a recent survey, the NHTSA estimates that 30 percent of passenger vans have at least one under-inflated tire by 8 psi or more.
When properly driven and maintained, passenger vans can be a safe and efficient means of travel for larger groups of people. If you or your organization is planning on using a passenger van, follow these safety tips to ensure you arrive at your destination safe and sound:
Find a properly licensed driver who has experience operating passenger vans and a good driving record
Inspect the vehicle before every trip and ensure side mirrors are properly adjusted
Don't overload the vehicle
Ensure everyone in the vehicle is wearing a seatbelt at all times
Keep the vehicle properly maintained and have suspension and steering components inspected according to the manufacturer's recommended schedule and replaced/repaired when needed
Check the tires for proper inflation and signs of wear or damage regularly and replace old (10 years or more) or worn tires as needed
Don't use a passenger van as a school bus