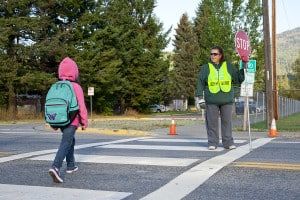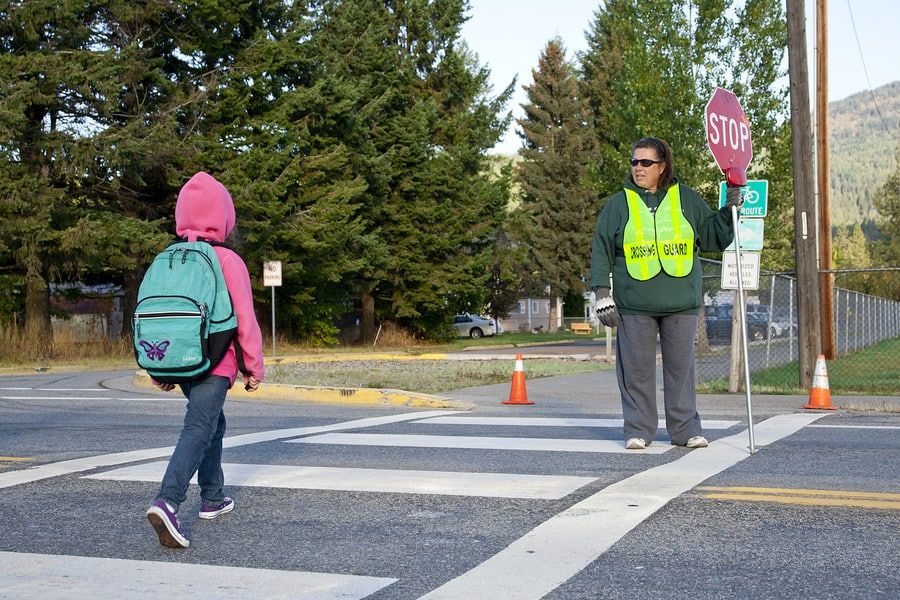 Whether traveling to work or school or taking a relaxing stroll, walking is a free and healthy activity and means of transportation. However, pedestrians are at an increased risk of injury or death from traffic crashes. In 2010, 4,200 pedestrians were killed and another 70,000 were injured in traffic deaths, according to the National Highway Traffic Safety Administration.
Children are especially vulnerable because of their small size, inability to judge speeds and distances, and lack of experience with traffic rules. Safekids.org reports that pedestrian injuries are the second leading cause of death for children between the ages of 5 and 14. In fact, one in four children (under the age of 14) killed in traffic crashes are pedestrians, according to the Centers for Disease Control and Prevention.
Pedestrian fatalities can easily be prevented with the cooperation of both drivers and pedestrians. And now that the school year has officially begun, practicing pedestrian safety is more important than ever, as many children and teens walk to and from school every day.
Whenever you travel by foot, follow these tips to make sure your trip is safe:
Walk on the sidewalk when possible (if you must walk in the street, walk facing traffic and as far from traffic as possible)
Stay alert and avoid electronic devices that distract you from seeing and hearing traffic
Cross the street at designated crosswalks and intersections
Follow pedestrian traffic signals at intersections and watch out for drivers who may not yield to pedestrians
Make eye contact with drivers as they approach you to make sure you are seen
Watch out for cars entering or exiting driveways or backing up in parking lots
Increase your visibility at night, such as by wearing reflective clothing
Pedestrian safety is a responsibility shared by both pedestrians and drivers. Drivers can do their part to make sure pedestrians are kept safe by following these tips:
Look out for pedestrians at all times
Use extra caution when driving at nighttime or in other hard-to-see conditions
Slow down and be prepared to stop when turning or approaching a crosswalk
Yield to pedestrians with right-of-way at intersections and in crosswalks, stopping far back enough to allow other vehicles to see the crossing pedestrians
Don't pass vehicles stopped at a crosswalk, as pedestrians might be crossing
Follow traffic laws and speed limits, especially in school zones, neighborhoods where children are present, and anywhere pedestrians are present
Be cautious when backing out of a parking spot or driveway
Avoid distractions and never drink and drive
For special safety tips for children and teens, visit Safekids.org.