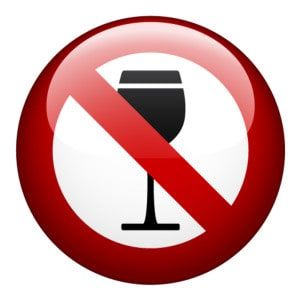 One of the National Council on Alcoholism and Drug Dependence's (NCADD) essential components of Alcohol Awareness Month is Alcohol-Free Weekend. Observed during the first weekend of April, or April 4-6 in 2014, Alcohol-Free Weekend is designed to raise public awareness about alcohol use and how it affects individuals, families, businesses, and communities.
The NCADD encourages the public to spend the 72-hour period completely sober. The experiment can be more eye-opening than it seems, as some people may find it difficult to get through the weekend.
If you regularly drink on the weekends but don't find it difficult to go three days without alcohol, the money you save will still be a shock. You might even find an extra burst of energy and more time to fully enjoy your weekend when you aren't sleeping in after a late night or nursing a hangover on the couch.
The NCADD encourages anyone who finds staying sober difficult during alcohol-free period to contact a nearby NCADD affiliate, Alcoholics Anonymous (AA), Al-Anon Family Groups, or a healthcare provider to learn more about alcohol abuse, alcoholism, and their symptoms, see if you need help, and, if needed, find the treatment you need to recover and live a happy, fulfilling, alcohol-free life.
Want to get a better idea of how your alcohol use affects your daily life? Observe Alcohol-Free Weekend for the entire month of April instead of just the designated 72-hour period.