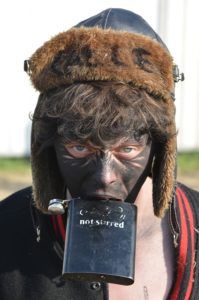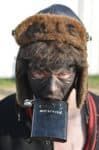 The first time a person drinks and drives, they are putting our lives in danger. Statistically, by the time that person is actually convicted of a DUI, they've put our lives in danger about 80 times already. We'd all like to think that one DUI is enough reason to get back on a responsible road – and for most offenders, that's exactly what happens.  Then there are the habitual DUI drivers that never seem to learn the lesson, despite 24/7 sobriety programs, license revocation or jail time.
Recently South Dakota found that plenty of habitual DUI offenders continued to drink and drive. The state uses 24/7 sobriety monitoring for habitual DUI offenders in most cases, but they're still finding their way onto the roads… sometimes intoxicated once again. Ignition interlock devices are sometimes a requirement of the state's 24/7 sobriety program, but they are not mandatory. That leaves a "personal choice" problem and a window of intoxicated driving that can turn tragic.
An ignition interlock takes the guesswork out of a person's ability to drive while sober. The devices simply don't allow a vehicle to start if alcohol is detected above a pre-set level. If alcohol is detected after the vehicle is in motion, the device uses the horn and lights as a signal for the driver to re-test and prove their sobriety or pull over, turn off the ignition and find a safe ride home. 24/7 monitoring is beneficial, but it doesn't stop drunk drivers right where they sit – behind the wheel and intoxicated.
As more states adopt mandatory ignition interlock requirements for all offenders, we expect to see far less habitual drunk driving offenders back behind the wheel – at least not without the device installed. 24/7 sobriety monitoring can be effective for anyone who has multiple alcohol-related convictions, but that monitoring doesn't do much to stop them "in the moment" when they could just start driving and add another habitual DUI conviction.