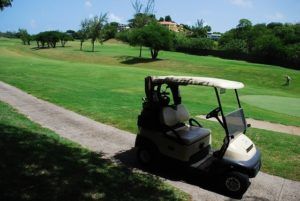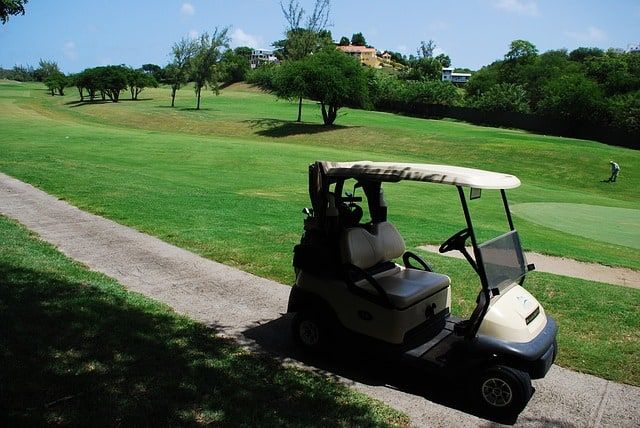 Golfing is a boundless sport that allows exercise, the great outdoors, small vehicles, and alcohol to all mix together. We get why people love to golf so much, beyond the knickers and hats. It's the golf carts and their adorable way of making us forget they are still motorized vehicles. That cuteness may also drive us to forget how possible a Virginia DUI can be.
A Virginia DUI on a golf cart can mean you need an ignition interlock device on your regular vehicle.
Intoxicated golfers are a very real concern, with DUI charges filed frequently enough to inspire satirical stories about a DUI checkpoint on a Virginia golf course. All joking aside, Virginia has strict DUI laws that include golf carts, as well as tractors, four-wheelers, mopeds and any vehicle that is used to transport people or property. Virginia DUI offenders are required to enroll in the Virginia Alcohol Safety Action Program (VASAP), even for a first-time offense. If that first Virginia DUI occurs on a golf cart, the offender must still complete the program, which includes a mandatory ignition interlock requirement… on the offender's street legal vehicle(s).
The average speed of a golf cart is 12 miles per hour, but at that speed we can still do damage to property or people, especially when alcohol is involved. When out on the back nine, remember that driving under the influence is still a crime, if the driving refers to vehicles and not golf balls.
It may be par for the course to toss back a few beers on the back nine. Just remember that no matter how much better your game may seem when you are under the influence of a good time, you could be putting yourself in danger. Hundreds of people are injured in DUI accidents each year, on vehicles that seem innocuous at best. Keeping the sport in golf means we exercise care and caution behind the wheel, not just our driving skills on the course.