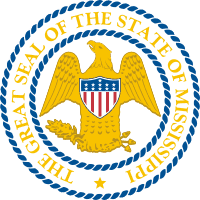 In 2011, Mississippi had 149 drunk driving-related fatalities, which made up 24% of total traffic deaths that year. While the state has kept drunk driving-related fatalities relatively low, Mothers Against Drunk Driving (MADD) believes that Mississippi's drunk driving laws, particularly its ignition interlock law, have room for improvement. Such improvement came earlier this year with the passage of House Bill 481, which expands the Mississippi's repeat offender-only interlock law to include first-time offenders but only at the discretion of the judge. The law went into effect July 1, 2013.
DUI Laws
Anyone who operates a vehicle with a blood alcohol concentration (BAC) of 0.08 or higher in Mississippi is charged with driving under the influence (DUI). First and second offenses are misdemeanors while a third offense that occurs within 5 years of a prior conviction is a felony. Under HB 481, fourth and subsequent offenses are also felonies no matter how many years have passed between previous convictions and the fourth. Consequences include a fine, jail time, and driver's license suspension.
1st Offense: $250-$1,000 fine; up to 48 hours in jail; 90-day license suspension
2nd Offense: $600-$1,500 fine; 5 days to 1 year in jail; 45-day license suspension
3rd Offense: $2,000-$5,000 fine; 1 to 5 years in jail; 2-year license suspension
4th and Subsequent Offenses: $3,000-$10,000 fine; 2 to 10 years in jail; 5-year license suspension
In order to have their license reinstated, first-time offenders must successfully complete an alcohol safety education program. All repeat offenders must participate in an alcohol assessment and, if needed, successfully complete alcohol treatment.
If the DUI offense results in the serious injury of another person, the offender is charged with a separate felony for each person injured and will face 5 to 25 years in prison. If the drunk driver committed the offense while a child under the age of 16 was in the vehicle, he or she is charged with the separate offense of DUI Child Endangerment, punishable by a fine of $1,000 to $10,000 and/or 1 to 5 years in prison, depending on the offender's previous convictions. If the child is killed or injured, the offender faces a fine of up to $10,000 and 5 to 25 years in jail.
Ignition Interlock Laws
All repeat offenders must install an ignition interlock device in their vehicles after their license suspension period ends in order to have their license reinstated. Offenders must keep the device installed for 1 year after a second offense or 3 years after a third or subsequent offense. At the discretion of the court, first-time offenders can reduce their license suspension period to 30 days if they install an interlock device in their vehicles for 90 days after the suspension period ends.