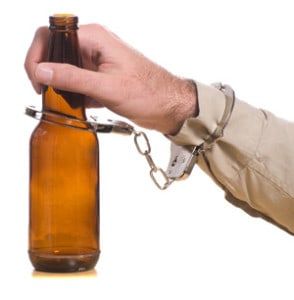 Last month, Matthew Cordle confessed to killing a man while drinking and driving through a Youtube video filmed by nonprofit organization Because I Said I Would.
At the time, Cordle had not yet been charged. But he didn't create the video to sway the court to drop the charges or reduce his sentence when the time came. Cordle made the video to honor the memory of Vincent Canzani, the man he killed, by taking full responsibility for his actions in a way that would hold him most accountable. Most importantly, he turned his reckless behavior into a positive message for others: Save a life; don't drink and drive.
Earlier this week, Cordle was sentenced to 6 ½ years in jail—6 years for aggravated vehicular homicide and 6 months for driving under the influence.
Angela Canzani, the victim's daughter, had asked the court to give Cordle the maximum sentence of 8 ½ years, telling the court that any less time would be unjust and would send the message that drunk drivers who kill another person will be shown leniency if only they admit to the crime.
"My father got a death sentence and did nothing wrong," Canzani said. "Eight-and-a-half years is nothing."
Despite Canzani's plea, Cordle was sentenced two years short of the maximum. The judge also revoked Cordle's driving privileges for life and ordered him to pay a fine of $1,075, in addition to court costs.