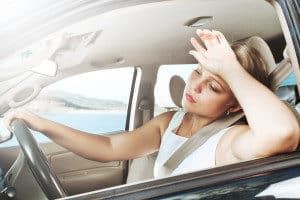 California is about to make some major changes where road safety is concerned. The state is cracking down on drunk driversWe cannot say that the statewide ignition interlock expansion is a result of the high number of Fresno DUI arrests, but we can all agree that offering solutions to such a pervasive problem will benefit everyone on the roads.
There were 1,598 Fresno DUI arrests in 2016.
A recent report shows that Fresno ranks fifth among U.S. cities in DU arrests. That's a lot of drunk driving that could be prevented with just a little bit planning and good judgment. Fresno isn't the only city in California that has a drunk driving problem. But some counties have been offering a a simple solution to prevent further offenses by convicted drunk drivers: ignition interlock devices.
In 2018 California is taking on drunk driving in a serious way, through expanding access to ignition interlock devices for all DUI offenders. That move will not only increase road safety, but it will also allow those offenders the opportunity to maintain their independence after a DUI as long as they have an ignition interlock device installed. The devices are proven to reduce repeat DUI offenses up to 90 percent while they are installed.
Fresno DUI numbers may show there is a problem in that area with drunk driving, but it isn't limited to just Fresno or California. The location doesn't matter as much as how we all look at drinking and driving, and what we can do to prevent it from occurring in the future.