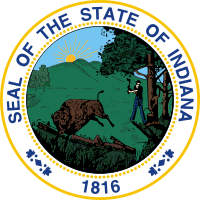 Earlier this month, the Indiana General Assembly passed a drunk driving reform House bill (HB 1279) that will expand the state's use of ignition interlocks, devices that have been proven to save lives and prevent drunk driving.
Under current ignition interlock laws in Indiana, interlocks are not mandatory for any convicted drunk driver. Drunk driving offenders may be required to install the device at the judge's discretion but only after earning the ability to use it by not testing positive for alcohol.
Under HB 1279, which goes into effect on January 15, 2015, drunk drivers can install the device as soon as they are convicted and must keep the device installed for at least 6 months. Other provisions of the law include:
Oversight of interlock vendors by the Indiana Department of Toxicology
Creation of Specialized Driving Permits for convicted DUI offenders ordered to install an interlock
Compliance-based removal allowing judges to keep DUI offenders using an interlock until they have proven sober driving
Mothers Against Drunk Driving (MADD) National President Jan Withers personally thanked lawmakers and the bill's creator and sponsor for passing the legislation, as the organization has spent years working toward improving the state's ignition interlock laws.
While the bill is certainly a step in the right direction, especially for a state that doesn't require interlocks for any convicted DUI offenders, MADD notes that the next step Indiana lawmakers must take to significantly reduce drunk driving and save lives is to require interlocks for all drunk driving offenders. Next year, MADD will get the ball rolling by working toward making interlock use mandatory for at least 6 months for convicted drunk drivers who drive on a suspended driver's license.