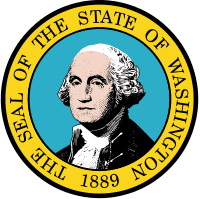 Repeat drunk driving offenders will face tougher penalties in Washington state after two pieces of DUI-related legislation were approved by the state Legislature earlier this week. Both bills will allow prosecutors to seek sentences that are more appropriate for DUI offenders with repeat offenses and no regard for public safety.
Drafted and sponsored by Sen. Joe Fain, the two bills were created to ensure that repeat offenders arrested for DUI aren't released from custody without sobriety monitoring, an ignition interlock device, or other appropriate conditions of release that also ensure public safety.
The first bill expands the types of prior DUI offenses that a judge can consider during sentencing and requires repeat offenders to appear before a judge before being released from custody. The second bill increases the jail time for repeat DUI offenders who are supposed to install an ignition interlock device but don't or who operate a vehicle without one. In Washington, such an offense is a gross misdemeanor punishable by a fine and/or jail time.
Fain got the idea to create the bills while working as a DUI prosecutor. In fact, he took on the role so that he could learn the system better. "My experience building cases and trying offenders showed me that prosecutors need more tools at their disposal to keep dangerous people off the roads," he told the Auburn Reporter. We not only applaud Fain for creating these tough new bills but for getting both approved by both the Washington Senate and House during the Legislature's 60-day 2014 session. Quite a feat!
The bills now await the governor's final approval.