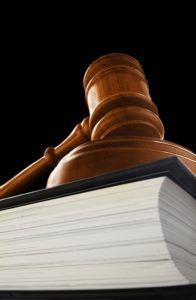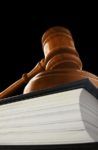 Thousands of Oklahoma DUI cases are taking 15 months or more to be heard before a judge, making life on the streets more dangerous for everyone.  The Oklahoma DUI backlog is unfortunate, especially as many offenders are still behind the wheel before their day in court, somewhere in a gray waiting area of legal-but-not driving.
This backlog is being attributed to the new uptake in demand for ignition interlock devices. Oklahoma currently requires interlocks for all DUI offenders with a blood alcohol concentration (BAC) of .15 percent or higher, as well as those with more than one conviction. On top of the interlock requirement, those same offenders are facing higher fines for their intoxicated actions, all of which adds up to more DUI offenders trying to fight their charges in order to reduce or eliminate the penalties together. That means a much longer wait time to even get into court.
Not only is the backlog the result of stricter DUI penalties. The state recently shored up its recordkeeping process with centralizing a database for DUI offenses through the Oklahoma Impaired Driving Elimination Act of 2016. Now that more offenders have a correct count of their total DUI convictions, they're facing those higher penalties for multiple instances. Once again, that also means they're more likely fighting those penalties, and the vicious cycle continues.
Considering the strides that Oklahoma has made in fighting DUIs, backing off now would only increase the problems. Plus, lessening the penalties for a DUI sends the wrong message to anyone who may not understand the serious nature of their actions. A backlog isn't an excuse to go ahead and have that "one for the road" and drive home, either, but an indication of just how real drunk driving is in Oklahoma. As such, the growing pains we're seeing are the result of the strict take on DWI, the newest efforts to hold offenders accountable and the hope of a future with much safer roads.