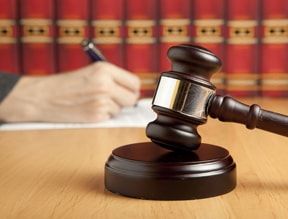 Late last week, Wisconsin lawmakers were faced with nearly a dozen bills designed to strengthen drunk driving laws in the only state that still does not criminalize drunk driving. Unfortunately, lawmakers failed to pass them.
One bill would have strengthened the state's ignition interlock law while another would have finally made a first DUI offense a misdemeanor. Currently, a first DUI offense in the state is the equivalent to a traffic ticket. Another bill would have also created tougher consequences for repeat DUI offenders.
The one DUI-related bill lawmakers did pass and send on to Gov. Scott Walker this session doesn't establish any new DUI consequences but merely clarifies an earlier bill designed to require judges to sentence drunk drivers to a minimum amount of prison time in some cases.
With the highest drunk driving rate in the nation and a drunk driving fatality rate (3.4 deaths per 100,000 residents) that's higher than the national average (3.2), the state can no longer afford to pass on tough drunk driving bills.
So why did Wisconsin lawmakers decide not to pass the bills? Jim Palmer, executive director of the Wisconsin Professional Police Association, supports stronger drunk driving laws but thinks lawmakers had too many drunk driving bills on their plate this session. He suggests that lawmakers come back with fewer, more targeted bill proposals next session, as reported by the Associated Press. 
Depending on who is elected in the next race for attorney general, Wisconsin may soon have a better shot at getting the tougher DUI laws it needs. Both Democrats, Dane County District Attorney Ismael Ozanne and Rep. Jon Richards, running for office support stronger penalties while the only Republican, Waukesha County District Attorney Brad Schimel, opposes criminalizing first-time DUI offenses.